If you're like me, you can't watch a movie without a bowl or bucket of popcorn to munch on. Popcorn is just a part of the whole experience, it's what makes the theater experience a treat! When I went vegan, I feared that meant I couldn't enjoy popcorn at the movies any more. At first, I started to sneak in my own. Then I learned that movie theater popcorn isn't always cooked in or topped with dairy-based butter!
So, to save you the leg work, I've been running around confirming with different Baltimore-area theatres that their popcorn either is, or is not suitable for vegans. Where possible, I'm providing the documentation so you can follow up and rest assured while making a decision you feel comfortable about. My research is incomplete at this point, but I will continue to provide new information as it becomes available to me.
The movie theatres I've researched include those listed below. Click on the theatre name to see what I've uncovered so far!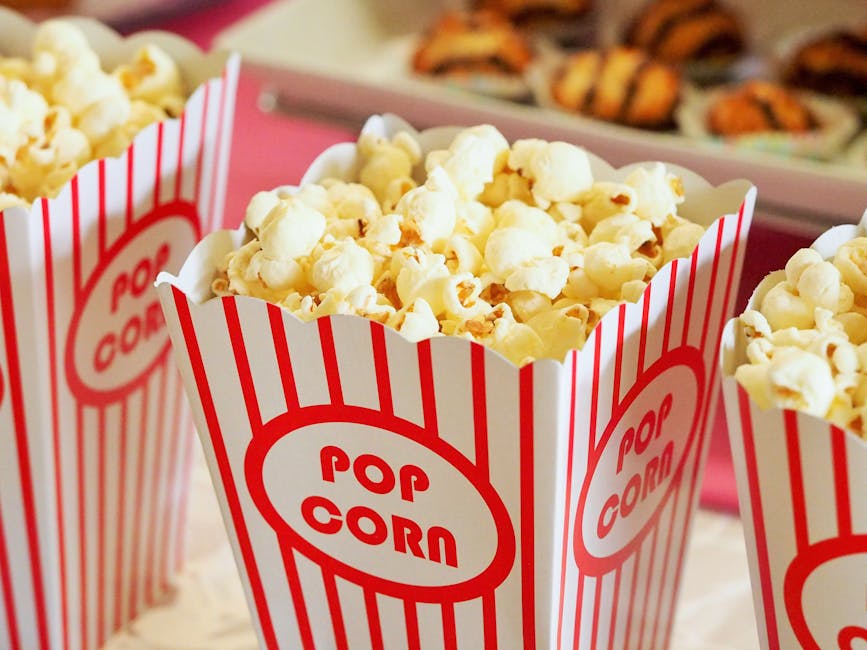 AMC Loews, Security Square & White Marsh
Security Square, 1717 N Rolling Rd, Baltimore, MD 21244
(410) 298-7533
The Avenue at White Marsh, 8141 Honeygo Blvd, Baltimore, MD 21236
(410) 933-9428
Is the popcorn vegan? Yes, their popcorn is cooked in coconut oil. The buttery topping is not vegan.
1711 N Charles St, Baltimore, MD 21201
(410) 727-3464
Is the popcorn vegan? Yes. It's cooked in canola oil. The butter is not vegan.
CinéBistro, The Rotunda/Hampden
727 W 40th St, Baltimore, MD 21211
(667) 219-2434
Is the popcorn vegan? Yes. It's cooked in coconut oil and is not coated with butter.
What else is vegan?
The CinéBistro concept features a full service restaurant. Everything on the menu is labeled vegetarian or gluten free. But nothing says "vegan." Apparently, the salads are the easiest to make vegan by removing the cheese. Additionally, the following can potentially* be made vegan
if you specify "vegan"
:
Crispy Brussels Sprouts
Fingerling Potatoes
Asparagus
Fries
Truffle Fries
(*I say potentially because I went on opening week and the server wasn't confident. I ordered the fingerling potatoes and the parmesan was withheld, but she wasn't sure the brussels sprouts could be veganized.)
111 E Joppa Rd, Towson, MD 21286
(410) 828-1262
Is the popcorn vegan? Emailed 2/24/17.
7938 Eastern Ave, Baltimore, MD 21224
(410) 284-3100
Is the popcorn vegan? The Director of Concessions and Purchasing replied to an email and was able to provide documentation which included ingredients and nutrition facts for the popcorn, the cooking oil (canola), the butter, and the butter salt. All four spec sheets had a stamp "vegan approved" at the bottom. However, both the butter and the salt use yellow #5 and #6 color which, to my understanding, are tested on animals. I would personally feel comfortable with the popcorn, but hesitant about the toppings.
1591 W Nursery Rd, Linthicum Heights, MD 21090
(410) 850-8999
Is the popcorn vegan? Inquiring. Contacted via a website contact form on 3/5/17.
645 S President St, Baltimore, MD 21202
(410) 244-6636
Is the popcorn vegan?
Yes,
if visiting the Harbor East location
. Their buttery topping is soy-based, but other locations may use real butter.
What else is vegan? 
The Harbor East Landmark is a vegan movie-goers dream! Not only is their popcorn (and it's butter) vegan, they also sell
Alternative Baking Co.
 cookies and
Divine Chocolate
.
11511 McCormick Rd, Hunt Valley, MD 21030
(844) 462-7342
Is the popcorn vegan? Contacted via webform 3/5/17.
5904 York Rd, Baltimore, MD 21212
(410) 323-4424
Is the popcorn vegan? Yes. They use canola oil to make the popcorn and the buttery topping is a soy-based oil.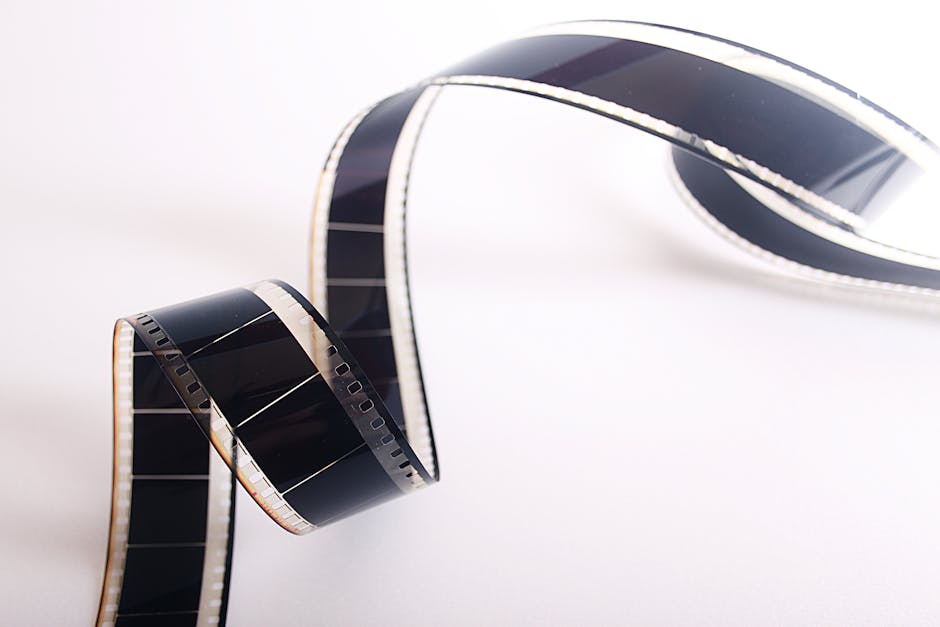 ---
Documentation
AMC Theatres
SUN 3/5/17 4:52PM
From: Megan
Hello, I can't find a contact form on your website. I'd like to know if your popcorn is vegan? What oil is it cooked in, and is the buttery topping vegan? Specifically, for the locations in and around Baltimore, MD. I am using this information to share publicly on my website. Thank you.
MON 1:41PM
From: AMC Theatres
Hi Megan, thanks for reaching out. I'll look into this and will get back to you once I have something to share! -Liz
MON 3/6/17  9:11PM
From: Megan
Thank you, Liz!
TUE 3/7/17 3:13PM
From: AMC Theatres
Hi Megan! I just wanted to let you know we haven't forgotten about you.
I'm still looking into this, and will follow up with you once I have something to share – thanks for the patience! -Liz
THU 3/9/17 3:16PM
From: AMC Theatres
Hi Megan, I wanted to let you know that coconut oil is the type of oil we use, and the buttery topping is not vegan. Thanks! -LizSeen by AMC Theatres at Thursday 3:16pm
SAT 3/11/17 7:27PM
From: Megan
Thanks so much! I appreciate you investigating this!
CinéBistro, The Rotunda
For my intel on the CinéBistro, I had to make a phone call. The emails were bouncing back and they weren't responding on Facebook—they've only been open for one week, so I'll cut some slack. However, I will post updated information if/when they do email me back.
The Charles Theatre, Station North 
From the Charles Theatre: <charlestheatre@yahoo.com>
Our popcorn is cooked in canola oil, so by itself it is vegan. Customers add butter at their discretion and our butter is not vegan-friendly. But I never add butter on my popcorn and think it tastes great the way it is.
Best,
Brianna Giarratano
General Manager, Charles Theater
Flagship Cinemas, Eastpoint
from: Desmond Asberry <desmonda@flagshipcinemas.com>
to: crunchyvegangal@gmail.com
date: Mon, Mar 6, 2017 at 11:38 AM
subject: Popcorn Information
Hello,
Please see the attachment provided with all of our popcorn products. All of our popcorn is suitable for Vegans. If you have any more questions, please feel free to contact me.
Thank you,
Desmond Asberry
Flagship Cinemas
Director of Concessions and Purchasing
7938 Eastern Avenue
Baltimore, MD 21224
C-484-650-9042
Landmark Theatres, Harbor East
Sent: Saturday, February 13, 2016 5:42 PM
To: Megan Griffith
Subject: RE: Contact Us: Baltimore: Harbor East
Our Harbor East location uses a Butter Topping (butter substitute) that is non dairy and soybean-based. I have included a link for more information as I am assuming you are wondering if the product is vegan and I am not 100% sure that any additives are OK.
http://www.popntop.com/documents/Odells-SuperKistNT.pdf
I also wanted to let you know that many of our locations do use REAL butter as a topping so if you visit other Landmark Theatres please make sure to ask the staff or management (they should be able to let you know).
I hope this helps
Enjoy the show!
Thank you
Customer Service
The Senator, Towson
SUN 3/5/17 5:10PM
From: Megan
Hello, I'm writing a piece for my website on which Baltimore-area movie theaters have vegan popcorn/popcorn butter. Harbor East Landmark, and Hunt Valley Regal have both confirmed that their popcorn is vegan-friendly.
Is your popcorn and popcorn butter vegan? Would you be willing to share the ingredients?
Additionally, if there are any other vegan items (e.g., pretzels or something) on the menu which you'd like me to advertise on my site, please let me know.
Thank you!
From: The Senator Theatre
Thanks for messaging us. We try to be as responsive as possible. We'll get back to you soon.
THU, 3/9/17  11:53AM
Sorry for the delay, Megan. Our popcorn is definitely vegan-friendly. We use canola oil to make the popcorn and the buttery topping is a soy-based oil. Also, we only offer Soda, popcorn and candy at the concession stand. Hope this helps (and that I've submitted it in time.) Thanks for the inquiry!