April
As has been the case since the start of the year, the chart is still sparse; but April is the last month among this period of limited produce in Maryland. The months ahead promise truly bountiful meals.
Remember, the surrounding region can provide you with further variety and you can always supplement produce that's in season with dried goods, canned/jarred foods, grains, and food you've frozen. And don't forget about all the delicious recipes you can prepare! We've found some promising ones this month that we can't wait to try!
In Season, but Not Necessarily Local:
Spring is upon us! April is the first full month of spring, yet we're still a bit limited by what foods are available. (Though, it's a significant improvement from the earlier months, wouldn't you agree?) So, eating seasonal and local can still be slightly discouraging.
Now, you could stick exclusively to root vegetables and mushrooms, but don't beat yourself up if you want to expand your palate. You can still feel good eating these not-necessarily-Maryland, but nevertheless in-season foods:
Vegetables:
Artichokes
Arugula
Asparagus
Beets
Bok choy
Broccoli
Broccoli Rabe
Brussels sprouts
Cabbage
Cardoons
Carrots
Cauliflower
Celeriac
Celery
Chard
Chicory
Collard Greens
Cress
Cucumbers*
Dandelion Greens
Endive
Fava Beans
Fava Greens
Fennel
Garlic
Green Garlic
Herbs
Kale
Kohlrabi
Lambsquarters
Leeks
Lettuce
Mizuna
Mushrooms
Mustard Greens
Nettles
Onions
Orach
Parsnips
Pea Shoots
Peas
Peppers, Sweet*
Potatoes*
Purslane
Radishes
Rutabagas
Scallions
Shallots*
Spinach
Sprouts
Squash, Winter*
Tatsoi
Tomatoes*
Turnips
Fruits | Nuts:
Almonds*
Apples*
Asian Pears*
Avocados
Cherimoyas
Cherries
Dates*
Grapefruit
Guavas
Kumquats
Lemons
Limes
Mandarins
Oranges
Pears*
Pecans*
Pistachios*
Pomelos
Rhubarb
Strawberries
Walnuts*
*Can be found at the market, but not within its natural growing season.
Where to Buy
Most Farmers Markets aren't open just yet unless they're year-round—and there are plenty of markets that remain open throughout the year. Have a look at the Maryland Winter's Farmers Market Guide from the Maryland Department of Agriculture. One of our favorite Baltimore markets is the year-round 32nd Street Farmers Market in Waverly!
Additionally, it's not uncommon for grocery stores, particularly health food stores, to carry and label produce grown locally (typically, 'local' to a grocer includes a multi-state region—at least it does from our experience in Maryland). And remember, buying food while it's in season can be a lot cheaper! You might also be surprised to find out that wholesale stores (e.g., BJs, Costco, or SAM's Club, etc.) will shift their stock depending on the season! (Bulk kale? Kale yeah!)
CSAs
For the Seasonal, Local, Cheap series, we're also partnering with (vegan) farmer Emma Jagoz from Moon Valley Farm in Baltimore County. She's providing some great information about local food. There are a number of share types (so you can select one to suit your needs) as well as various pick-up locations (so you can find one that's conveniently located). So, you can either pay online via PayPal, or pay by check along with this completed Member Agreement Form and mailing it to:
Moon Valley Farm, 1124 Greenway Road, Cockeysville, MD 21030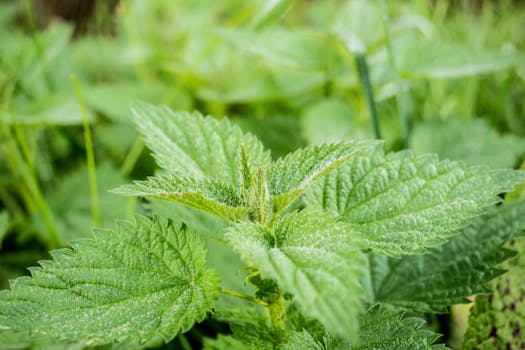 Pairing Tips
Eating seasonally can be quite rewarding, but once you allow yourself to perceive it as limiting you might find yourself hitting road blocks. You can complement seasonal foods with grains, pastas, breads, dried goods, canned goods, and jarred foods, or with frozen foods as well. We highly recommend saving money by purchasing these goods in bulk, or preserving and storing foods from earlier seasons yourself. Buying in bulk might be especially valuable this time of year, to avoid last minute trips to the grocer before impending snow storms. And of course season your food with dried spices and sauces you've either purchased or made throughout the year!
Suggested Recipes
We've perused a collection of vegan websites and recipe sites to select a handful of recipes you might want to try. Most or all of the ingredients are typically in-season this time of year, with the occasional out-of-season addition. We encourage you to play around with the recipes yourself, and if you think you can make it 100% local and 100% in-season, we would love to see what you cook up! Here are some ideas:
---
Resources: